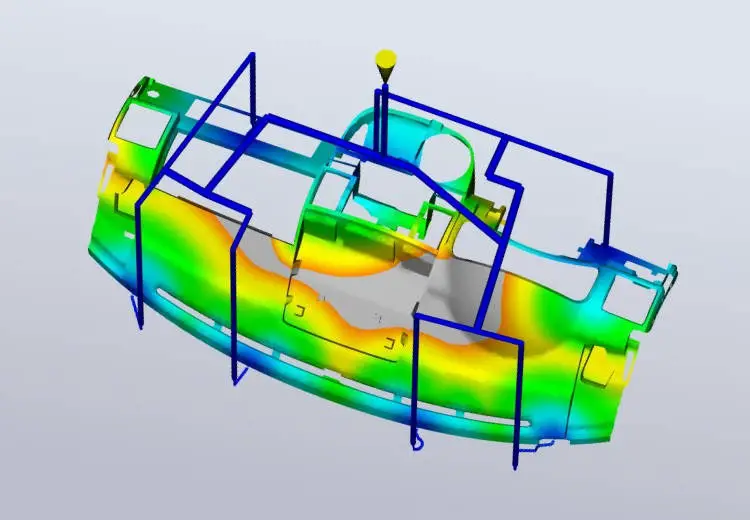 Understanding Mold Flow Analysis
Every heart of a project is the injection mold, you can have a Rolls Royce of a machine, but if your mold is not efficient enough you will never be able to have excellent results. Although the injection mold is not everything in the molding process, it is one of the critical parts to take care of and develop with true professionals. 
The basic function of an Injection molding plastic is to mold plastic, cool parts and expel parts, however, as we delve into this sector we find an endless number of variants that are sometimes required to be able to carry out quality molding. One of them is Mold Flow Analysis because, without it, you cannot be sure that your product will have no defects. 
In this article, I want to engage my reader to understand the importance of Mold flow analysis, the tools needed for the process and its effect on the finished product, so Let's Dig in!
What Is Mold Flow Analysis and Why It's Important
The concept of mold flow (mold flow) refers to the use of data simulation software to complete the injection molding simulation through a computer. Commonly used plastic mold flow analyses are Moldflow, Moldex3D, etc.; for aluminum alloy die casting, more commonly used products are PROCAST and FLOW3D.
Technical application of mold flow analysis.
Mold flow analysis (Moldflow) is the use of data simulation software, through the computer, to 
complete the injection molding simulation, 
simulate the mold injection process, 
and extract some data results, 
to evaluate the feasibility of the mold, 
improve the mold design and product design.
In recent years, as the market matures, customers have returned to rational demand for molds, and price advantage alone cannot be met. The demand for low production cost, production difficulty, and product stability are customer demands.
Moldflow is the most reasonable solution to fulfill the above factors. It smold testing cost and molding time, optimizes the process of injection molding and optimizes the use of the mold. To build the value of mold products and to deal with the complexity of many factors such as irregular product changes, only experience can not solve the problem, but mold flow analysis is only an effective method.
Mold flow is used to analyze the rationality of the product wall thickness, optimal injection system scheme, optimal temperature control system, product deformation control, product trap, welding line, glue lack and micro poor deficiencies analysis and prevention. At the same time,  It also provides references for product optimization and material selection.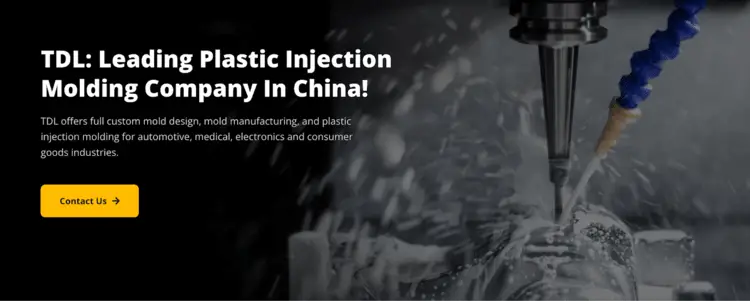 Key Features and Technologies in Mold Flow Analysis
Technologies and software for Mold Flow Analysis 
Before designing the mold, the 3D model is tested for pourability in various programs; at this stage, defects such as silting, and stains can be reduced, and the warping effect can be reduced.
After analyzing the Mold flow of the 3D model of the product, they begin to design the mold. The designer combines various elements: plate packages, cavities, pushers, signs, cooling system and guides into a single design and evaluates it before production. 
The final stage involves making the necessary adjustments after designing the 3D model to bring it into line with the required level of quality.
Based on this Mold Flow analysis, a mold is made.
Many software tools are used for Mold Flow Analysis  Moldflow, Moldex3D,  PROCAST and FLOW3D. These tools are multifunctional systems with functionalities of CAD/CAE/CAM systems.
Suggested: What is CNC Machining?
Key Metrics Measured during Mold Flow Analysis
In Mold flow, the designer imports a 3D model of the part from any CAD system, selects the material, configures the gating system and cooling system, assigns other data necessary for the calculation, and conducts a flowability analysis. 
If the results are not satisfactory, then it is necessary to change the material, part, pressure, temperature, or other parameters and carry out the pourability analysis again, and so on until an optimal result is achieved. 
Mold flow allows you to not only analyze the pouring process but also consider effects such as the appearance of air bubbles, weld lines and possible unfilled areas. You can also check the gating systems and cooling systems for optimal location and quality of operation.
One Important factor that creates problems for all manufacturers of plastic products is warping. This process is difficult to predict without any preliminary testing since the choice of material, cooling, and shrinkage can all have different effects on the final shape of the part. 
Mold flow performs calculations with high accuracy and its use replaces the verification of selected solutions on real samples in metal.
Benefits of Mold Flow Analysis
If you optimize your mold with Mold Flow analysis then it can provide you following benefits
 Faster cycle time
 Reduce clamping force
 Production of higher quality parts.
 Speed ​​up your project
 Reduce the number of mold tests.
 Deliver parts on time.
Case Studies and Real-world Examples 
Challenge 
An Aerospace company wanted to work on new equipment which were hot stamping products for when a number of plastics materials should be used but as it was going to their first experience, they didn't know how will be the results. So they consult plastic injection molding company.
Solution
For products that use more than one type of plastic, there is a wide range of options for setting up the injection in software of Mold Flow Analysis: the use of two materials with molding parameters independent of each other, sequential pouring, when one of the parts of the part poured into the mold is used as an insert for pouring another; sequential and parallel pouring of several materials.
These specialized functions were used in the production of hot stamping products. Due to the specifics of the aerospace industry, the part must be strong enough to withstand impact loads; therefore, when stamping it, plastic with a reinforcing filler is used. Modeling the efficiency of such products is a complex task. With the help of Moldflow, such problems can be solved successfully.
Results 
The use of Moldflow here reduces the risks of defects during the preparation of the production of new products, the risks of going beyond the budget and deadlines, and the cost of new products.
Conclusion 
To effectively use Moldflow, you need not only to study the program interface and the methodology of its application but also to gain skills for successful independent work. This can be hard for you, at this point you need to hire some professionals or consult a plastic injection molding companies like TLDMould, which can do Mold flow analysis for your products and that is how you can save thousands of dollars and can get an efficient final product.