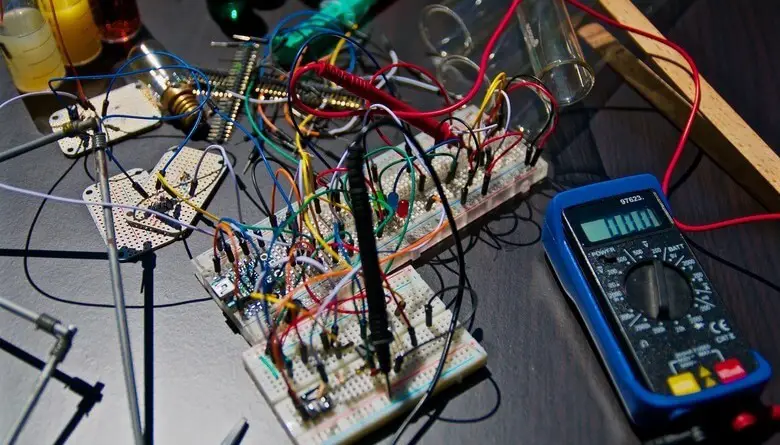 Top Educational Resources and Software for Understanding Electrical Machines
Understanding electrical machines is not an easy task, especially if you are a novice student who is only starting to explore the theory and learn your way around the software. As a rule, you will have to use MATLAB as one of the primary solutions for numerical computing and the use of evaluation. Speaking of simulation, namely dynamic system tasks, one should not forget about the use of Simulink as a great way to practice your skills. If you are more into the study of electrical schemes, the use of Pspice software will be an essential piece that you should take time to master. As you can see, there are numerous solutions to consider, depending on the task you are trying to accomplish. It must be mentioned, however, that you should focus on theoretical knowledge first to fully understand what each software does! Now, let's focus on helpful resources and software packages! 
Top Educational Resources and Software for Understanding Electrical Machines 
This software is specially designed for power systems and should be one of the primary tools used by every electrical engineer in his or her work. It stands for Electrical Transient Analyzer Program. This software is one of the best methods to create simulations and analyze electrical power when specific machines are being built. Now, if your task includes writing a description, no software will help you much! The best solution would be to approach a reliable paper writing service for college and ask an expert to assist you. This way, you can take notes in a structured way and provide captions and analytics for your studies or lab experiments! 
Ultimate Electrical Machines for Electrical Engineering course by Udemy. 
This affordable course is one of the best ways to learn about the use of electrical machines in the field of electrical engineering and beyond. You can use this great course to pursue DC, synchronous, or induction machines, even if you do not have any prior knowledge. You should go through all fourteen chapters with 185 lectures in total. It will be around 37 hours and 17 minutes worth of accessible material. While there are many good books that deal with this subject, this video course will help you visualize things and save time as you learn a more practical approach to things. 
NI Multisim Circuit Simulation and PCB Design. 
One of the few software platforms for electrical machines to create electrical schemes where you can benefit from the use of the original Berkeley SPICE systems for modeling and evaluation purposes. There are many ways to collaborate, share ideas, and come up with innovative solutions, which makes it easy to use in your engineering studies, lab experiments, and even college startups if you are up for becoming an inventor. As an industry standard, it offers a free version you can start in your browser! 
Electrical Machines Tutorials by Java T Point. 
It's hard to find a tutorial these days that would relate to electrical machines and have a clear structure, even for beginners. This amazing website provides you with both basic and advanced concepts in a library-like structure. You can learn it all, from the cases of loss in transformers to three-phase induction motors and more. Designed for beginners and professionals, you will definitely find something useful and helpful even if you just come here to check your skills! 

Gaining The Basics Always Matters!

Sometimes we are facing the problem of an odd curriculum task or an explanation that does not quite match our learning skills or level of perception. The best solution here is to consider free or affordable electrical machines and engineering courses that you can find online on educational platforms like Udemy, Coursera, or Khan Academy. These will differ by the level of instruction and the list of subjects, so it is always good to check at least three different offerings before you start. It will help you to fill the educational gaps and have a specific instruction method that might work the best way for you. If you are into videos and visual presentations of electrical machines, you will find all of that in abundance!