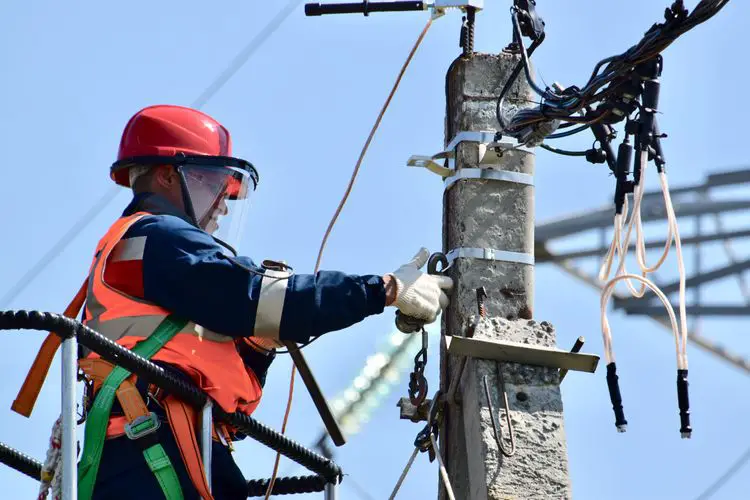 Roles of a Commercial Electrician
The job of an electrician is an integral part of modern living. Without this profession, many systems that run using electricity would fail, affecting many business operations. Power systems also fail due to a lack of maintenance or repair.
When it comes to different electricians, there may be a lot of uncertainty, which is understandable. The majority of people believe that all electricians are the same. While there are some similarities, they are not the same. Although fundamental electrical knowledge is the foundation of the skill set, it is the utilization of their advanced training that distinguishes them apart from each other.
What Is a Commercial Electrician?
A commercial electrician is a professional and licensed electrician specializing in building wiring and electrical systems rather than residential facilities. These electricians operate in massive structures with larger systems, such as retail malls, government buildings, restaurants, office buildings, and high rises.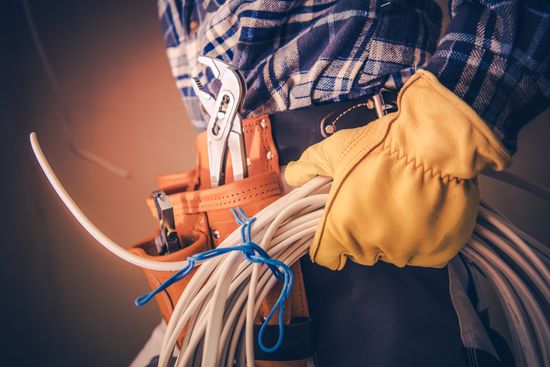 While many components of the work and training are comparable to those of residential electricians, there are a few significant differences to consider while deciding on your future career in this industry.
Where Do They Often Work?
A commercial electrician's typical work environment is indoors. However, they will spend substantial time traveling to and from different job sites. These specialists, like home electricians, conduct work that can be physically demanding, necessitating them to operate in tight areas, move around a lot, and spend a lot of time standing or kneeling. 
The task may also be hazardous since they are at risk for shocks, flames, and injuries from tools and equipment. They can mitigate these dangers by using protective gear, using entry points like a fire-rated access panel for plaster, and adhering to safety rules. They must follow the guidelines because electricity is a force that one should never trifle with in any way, shape, or form.
Responsibilities of Commercial Electricians 
Commercial electricians perform various tasks to upkeep the building like maintenance, repair, installation, and inspection. These are any structures not typically utilized in a residential setting. Their work scope is usually more considerable compared to the homes where residential electricians work. A huge apartment building like these apartments for rent in Macon, which one may consider as commercial rather than residential, is an exception.
. 
These electricians' responsibilities include the following:
They install, repair, and maintain various electrical systems, including transformers, motors, generators, conduits (internal/external), power circuits, and switchboards.
They inspect the electrical systems to ensure their safety, functionality and if they pass the industry standards.
They diagnose and resolve issues relating to electrical systems using schematics to troubleshoot specific problem areas like switches, circuits, fuses, ballasts, and fixtures.
They create electrical system plans for new constructions.
Licensing and Training for Commercial Electricians
To become a commercial electrician, you'll need a set amount of hours both in training and experience from actual work, just like any other sort of electrician. You can also obtain all of these hours through an apprenticeship program. Other programs will include instructions and experience for residential and commercial work, while others may divide the two. 
If you have plans to work as a commercial electrician, you'll need a specified amount of hours working in a commercial setting, depending on your state. Licensing authorities can operate at the state, county, and municipal levels. Varying licensing jurisdictions have different criteria for commercial electricians, but the phases of licensure are typically the same. 
The majority of countries use the apprentice-journeyman-master electrician paradigm, issuing different permits at each stage:
Apprentice: The apprentice phase generally lasts four to six years and begins with classroom instruction covering core topics for commercial electricians, such as the National Electrical Code (NEC). Initial on-the-job training might take the form of a traditional apprenticeship, on-the-job learning with an employer, or a combination of the two.
Journeyman: The next phase after the apprentice level is taking your state's electrical journeyman exam after achieving the training hour criteria stipulated by your licensing body. They will issue your journeyman license if you pass the required exam. As a journeyman electrician, you have more autonomy and may not be subject to direct task-specific monitoring requirements in some places.
Master Electrician: You will be able to take your state or county master electrician test after two to four years of good, solid professional experience. You will have their trust as you operate with almost absolute autonomy as a master electrician; you may undertake all tasks involved with commercial electrical work. You will also gain eligibility to qualify for an independent contractor's license in most locations.
National Certification
Some companies may recruit or promote supervising electricians and inspectors with a national qualification: state or jurisdictional licensing, a legal obligation implemented by government licensing bodies. One should not confuse it with voluntary national certification.
The Commercial Electrical Inspector certification is a voluntary professional credential offered by the International Code Council that displays a high degree of experience in commercial electrical code and safety practices.
Final Thoughts
If you have an interest in working as an electrician, you may specialize in commercial buildings. The position is likely to be larger and more complex, and as a commercial electrician, you're more likely to work for a larger organization. If you need more information, contact a licensed professional for an in-depth look before you decide.