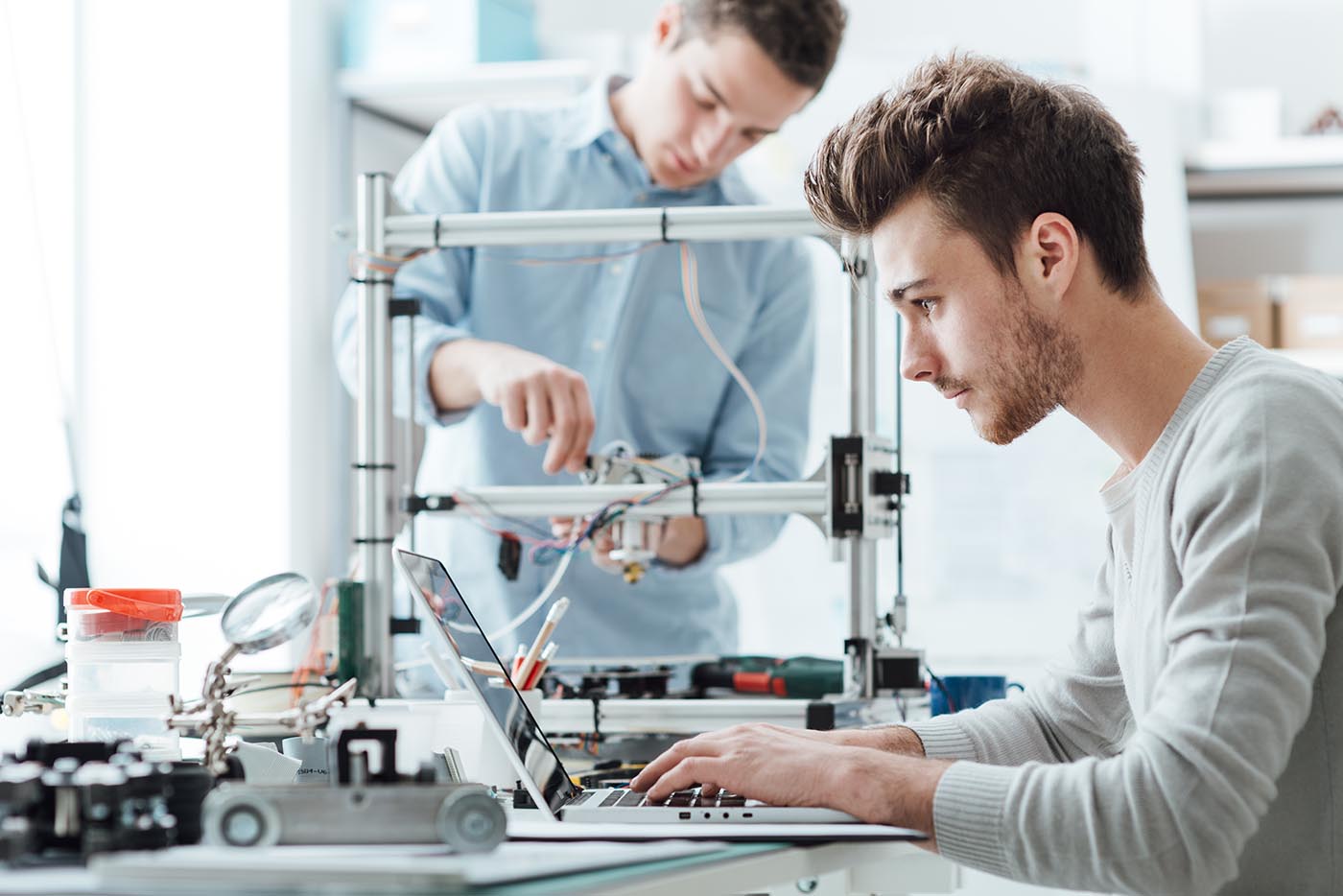 What do Electrical Engineers Do?
An electrical engineer is someone who designs and develops new electrical equipment, solves problems and tests equipment. They work with all kinds of electronic devices, from the smallest pocket devices to large supercomputers.
Graduates with electrical engineering degrees can choose from careers in a wide range of engineering industries. Electrical engineers usually work in a lab, an office, a mine or in industrial plants. An electrical engineer attends different electrical training courses and can pursue a technical career in any industry. They usually supervise computer programmers, electricians, scientists and other engineers. A typical work week is composed of 40 hours although there might be some overtime to meet deadlines.
An electrical engineer also spends a lot of time doing project management, such as meeting with clients, determining budgets and preparing project schedules. Engineering projects usually require written documentation, so strong writing and communication skills are important.
How much do electrical engineers make?
Electrical engineers earn an average annual salary of $103,390 in the United States, according to the US Bureau of Labor Statistics. This amount can vary according to your location, education, and experience. The highest-paid workers are in research and development, followed by those who manufacture semiconductors and other electronic components.
Duties of an Electrical Engineer
An electrical engineer's job duties may require:
Evaluating electrical systems, products, components, and applications
Designing and conducting research programs
Applying knowledge of electricity and materials
Confirming system's and components' capabilities by designing testing methods and properties
Developing electrical products by studying customer requirements
Researching and testing manufacturing and assembly methods and materials
Developing manufacturing processes by designing and modifying equipment
Assuring product quality by designing electrical testing methods
Testing finished products and system capabilities
Preparing product reports by collecting, analyzing, and summarizing information and trends
Providing engineering information by answering questions and requests
Maintaining product and company reputation by complying with federal and state regulations
Maintaining product data base by writing computer programs and entering data
Fields of electrical engineering
Electrical engineering is a broad field covering a wide range of industries. A career in electrical engineering often means specializing in a certain area. Some common specialties include (but are not limited to):
Energy and power systems: In this field, you'll work on generating, distributing, and maintaining electric power systems. This might include traditional sources of power, like motors, generators, and transformers, or emerging technologies, like fusion or green energy.
Computer engineering: While sometimes considered a separate field altogether, computer engineering overlaps with electrical engineering in many ways. As a computer engineer, you'll work to develop and improve computer hardware and software across a range of industries.
Telecommunications: We can communicate with people around the globe almost instantaneously, thanks to new technologies in telecommunications. Telecommunications engineers address the basic challenge of delivering information from one place to another, securely and efficiently.
Microelectronics: The field of microelectronics deals with small (often very small) electronic components. In this career, you'll work toward further reducing the size of circuits and microchips for use in electronic devices and even nanotechnology.
Systems and control: This discipline of electric engineering deals with the design of control systems that behave a certain way in controlled environments. This could involve everything from home thermostats to biomedical prosthetics.
Robotics and artificial intelligence: Robotics engineers design and build robots and robotic systems from the circuits up. Some of these systems may also involve artificial intelligence (AI) or machine learning.
Sub-Disciplines of Electrical Engineering
There are many sub-disciplines of electrical engineering. Some electrical engineers specialize exclusively in one sub-discipline, while others specialize in a combination of sub-disciplines.
The most popular sub-disciplines are:
Electronic Engineers
Electronic engineers conduct research, design, manufacture, and test electronic systems and components for applications such as telecommunications, acoustics, aerospace guidance and propulsion control, and instruments and controls.
This job is very similar to that of an electrical engineer; in the United States, the terms are used interchangeably. The main distinction is specialization. While electrical engineers manage entire electrical systems, electronics engineers focus on the smaller components, such as individual computers, electronic circuits, resistors, capacitors, inductors, transistors, and diodes, and apply their knowledge of electronic theory and material properties.
Microelectronics Engineer
Microelectronics is a subfield of electronics and relates to the study and microfabrication of very small electronic designs and circuit components typically made from semiconductor materials. Many components of normal electronic design are also available in a microelectronic equivalent which can include transistors, capacitors, inductors, resistors, diodes, insulators, and conductors.
Microelectronics engineers use specialized equipment and unique wiring techniques such as wire bonding because of the unusually small size of the components, leads and pads. As techniques have improved, the scale of microelectronic components has continued to decrease, therefore, the impact of circuit properties such as interconnections may become of more interest.
The goal of the microelectronics engineer is to find ways to minimize these 'parasitic' effects, while delivering smaller, faster, and cheaper devices.
Signal Processing Engineer
A signal processing engineer analyzes and alters digital signals to make them more accurate and reliable. Responsibilities include developing, managing, and updating digital signals, and creating algorithms to process them more efficiently.
A signal processing engineer can work in areas such as image processing, speech processing, pattern recognition, chip designing, radio frequency designs, biomedical signal processing, and space and military applications, including satellite and mobile communications.
Efficient use of signals arises from implementing precise algorithms coded in software packages with concise steps and real-time outputs. Engineers need to develop the steps needed, provide the specifications, design the processor which acts like the machine, and simulate the system pre-hand before the fabrication.
Power Engineer
A power engineer, also called a power systems engineer, deals with a subfield of electrical engineering that involves the generation, transmission, distribution, and utilization of electric power, along with the electrical equipment associated with these systems (such as transformers, generators, motors, and power electronics).
Although much of a power engineer's focus is concerned with the issues faced with three-phase AC power, another area of focus is concerned with the conversion between AC and DC power and the evolution of specific power systems like those used in aircraft or for electric railway networks. Power engineers draw the majority of their theoretical base from electrical engineering.
Control Engineer
Control engineering, or control systems engineering, is typically taught along with electrical engineering at many universities, and specifically focuses on implementation of control systems obtained by mathematical modeling of a wide range of systems.
This type of engineering discipline uses the automatic control theory to design controllers that cause systems to behave in a certain way, using micro-controllers, programmable logic controllers, digital signal processors, and electrical circuits. By using detectors and sensors to measure the output performance of the controlled process and provide corrective feedback, desired performance can be achieved.
Telecommunications Engineer
Telecommunications engineering is a discipline centred on electrical and computer engineering which attempts to assist and improve telecommunication systems.
A telecommunications engineer's work will range from doing basic circuit design, providing high-speed data transmission services, and overseeing the installation of telecommunications equipment (such as electronic switching systems, optical fibre cabling, IP networks, and microwave transmission systems).
They use an assortment of equipment and transport media in order to design the network infrastructure (such as twisted pair, coaxial cables, and optical fibres), and provide solutions for wireless modes of communication and information transfer, such as wireless telephone services, radio and satellite communications, and internet and broadband technologies.
Instrumentation Engineer
Instrumentation engineering finds its origin in both electrical and electronics engineering and deals with the design of measuring devices for pressure, flow, and temperature.
In short, this field deals with measurement, automation, and control processes which involves a deep understanding of physics. Instrumentation engineers develop new and intelligent sensors, smart transducers, MEMS Technology, and Blue tooth Technology.
One can find instrumentation engineers working at almost all process and manufacturing industries involved with steel, oil, petrochemical, power, and defense production.
Computer Engineer
Most universities offer computer engineering as either a degree, sub-discipline of electrical engineering, or offer a dual degree in both electrical and computer engineering.
Computer engineers research, design, develop, and test computer systems and components such as processors, computer circuit boards, memory devices, networks, and routers, microchips, and other electronic components.
They specialize in areas like digital systems, operating systems, and computer networks. Computer engineering attempts to match digital devices with software to meet the scientific, technological, and administrative needs of business and industry.
Are you suited to be an electrical engineer?
Electrical engineers have distinct personalities. They tend to be investigative individuals, which means they're intellectual, introspective, and inquisitive. They are curious, methodical, rational, analytical, and logical. Some of them are also realistic, meaning they're independent, stable, persistent, genuine, practical, and thrifty.