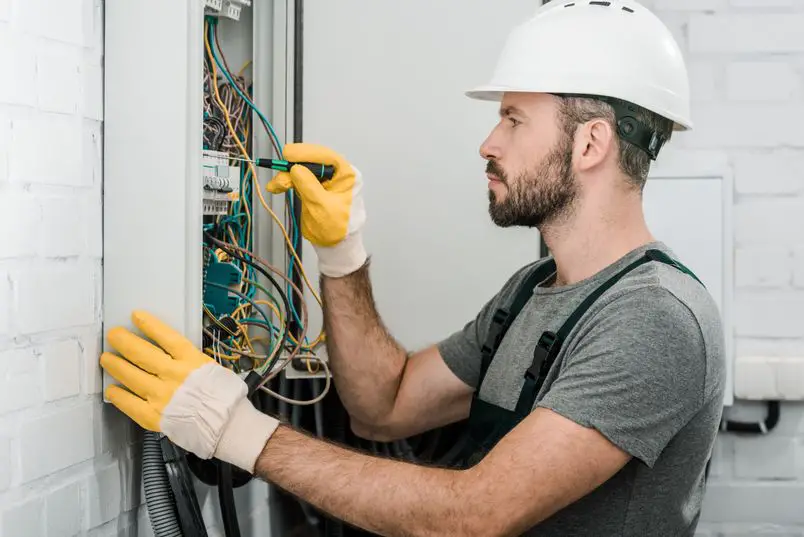 Electrician Careers: 8 Specializations To Consider
Electricians play a significant role in effectively running power systems in various buildings and infrastructures.  These include homes, offices, and many more. In essence, an electrician refers to a licensed and skilled tradesperson who works in installing, maintaining, and repairing electrical systems.  
Although you may have a basic understanding of what most electricians do, it's important to remember that several specialized electricians are working in the professional sector.  If you're looking to concentrate on one of the various electrician careers, here are eight specializations to consider from the get-go.
Residential Electricians  
They're specialized electricians whose task is to work on various electrical projects across different residential settings. These may include maintaining, fixing, and upgrading electrical systems of apartments, condos, houses, and other residential properties. Specifically, residential electricians can: 
Be familiar with the local electrical safety rules and regulations. 
Install and maintain lighting and wiring systems.
Repair and replace old or damaged electrical components. 
Industrial Electricians 
These specialized electricians work in the industrial sectors.  These may include factories, mines, manufacturing plants, power plants, and many more. In short, industrial electricians are responsible for the electrical systems used by large machinery and manufacturing systems to enable a smooth industrial process.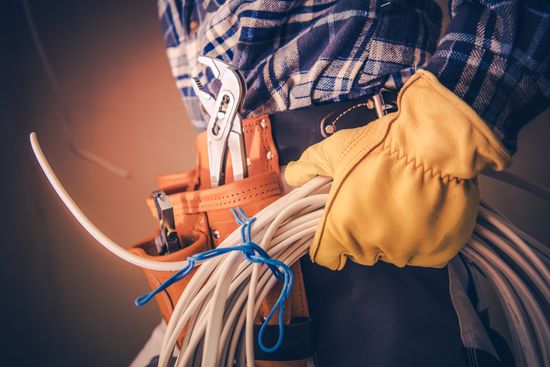 Their tasks can also include: 
Installing and maintaining power systems in industrial buildings and heavy equipment.
Checking proper electrical wiring and customization are followed when handling manufacturing components. 
Moreover, most industrial facilities need more electrical work. Thus, industrial electricians should have proper skills, insight, and training before working in this field. For instance, you may be required to get some years of apprenticeship. This is to ensure you're ready to embark on this particular electrician career.  
Commercial Electricians 
Commercial electricians perform their duties in commercial buildings and establishments. In other words, they provide electrical support to businesses and companies of various sizes. But, since commercial buildings utilize more energy than average residential property, commercial electricians are required to have more skills and training to: 
Inspect power systems in the commercial buildings to make sure they adhere to the local and national electrical safety standards for work.
Install and maintain different electrical parts.
Diagnose and fix several electrical problems, such as the replacement of old components. 
Read technical plans and drawings for electrical systems.  
Outside Linemen 
The role of outside linemen, also known as line repairs or installers, is to perform electrical works.  They focus on the power lines of commercial, industrial, and residential buildings. Unlike other electricians, they're responsible for checking the power supply lines, repairing and replacing new lines to avoid short circuits and other problems.  They also ensure these power lines are running correctly and safely. 
Highway Systems Electricians 
These skilled electricians work on electronics for road systems. They work closely on installing, maintaining, and fixing roadways and traffic lights. Also, they ensure a safe transportation system on the road. Since highway systems electricians perform electrical jobs on the highways, they require proper training in handling and operating motor vehicles and heavy equipment. 
Auto Electricians 
As the name suggests, auto electricians are licensed tradespeople who perform electrical works on vehicles including buses, cars, trucks, and many more. They need to have a better understanding of vehicle diagnostics, drivetrain systems, and other motor vehicle aspects.  This is to ensure they safely operation on the road to: 
Install and maintain several electrical systems in motor vehicles, such as lighting, ignition systems, transmissions, anti-lock brake systems, and many more.  
Diagnose and address electrical problems. 
Marine Electricians 
Other specialized electrical professionals working in the market are marine electricians. They're responsible for the electrical systems in marine vessels such as boats, yachts, ships, and other marine equipment. However, marine electricians should be familiar with how electrical systems react to water.  Especially, given the nature of their job, since water and electricity don't go together. They need to have proper skills and training when installing, maintaining, fixing, and upgrading electrical components of water-faring vessels.  
Aviation Electrician 
These electricians are in charge of properly running the electrical systems in aircraft. Their responsibilities usually revolve around installing, testing, maintaining, and repairing an airplane's electronic mechanisms and components. These include navigation systems, radar equipment, and many more. Like marine electricians, those working in the aviation industry should also be well-trained to ensure work is done properly and without issues.  
Takeaway 
Given the various specializations listed above, being an electrician can be a rewarding career path today. It offers excellent opportunities for electrical careers across different industries. Therefore, if ever you decide to pursue a career as an electrician, you're surely making a perfect choice because it has many specialization options, room for advancement, instant job security, and fantastic pay.