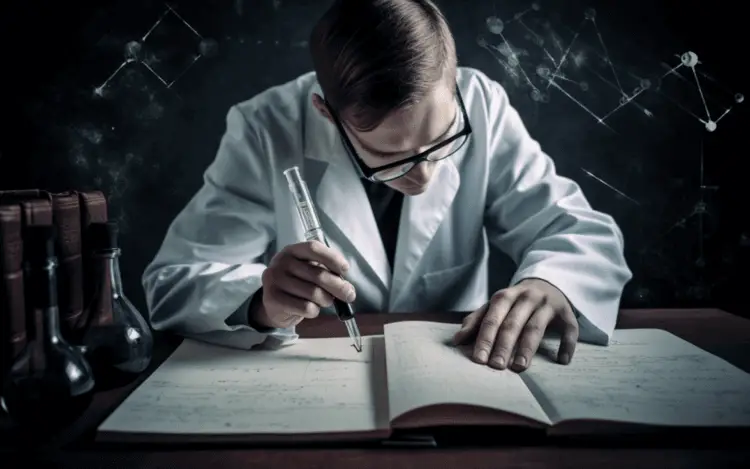 4 Tips to Write a Physics Dissertation Work
Sooner or later, every student who has chosen a major in physics faces the first real test in their academic career. You all know this terrible word – dissertation, and figuring out how to write a dissertation in physics from scratch can seem impossible.
Fortunately, we do not live in the age of archives and libraries but in the age of the triumph of digital technology. The Internet will help you access complete dissertation writing guides, provide a vast source of relevant information, and even offer dissertations on related topics as objective references. You might even consider ordering a custom dissertation or just following the simple tips in our article!
#1 Choosing a Suitable Topic
Choosing a suitable topic for your physics dissertation work can seem overwhelming, but it doesn't have to be! With some research and planning, you can easily find the perfect subject to make your writing enjoyable.
The irony is that with so many options, choosing a specific area of study within physics may be challenging. The good news is that many valuable tools, including libraries, databases, journals, and more, are available online to assist you in your endeavor.
It's essential to choose a topic that interests you and which has enough material out there to write about. Pick something aligned with the curriculum or field of interest, so your professor approves it without issues.
When looking around for potential topics, consider both traditional and modern options related to physics dissertation work. Once you have narrowed down your search list, read each option individually until you settle on one that best suits your requirements. Ultimately, ensure the chosen topic is relevant and original; nothing is better than breaking new ground when researching and discussing ideas!
#2 Researching the Topic
Writing a quality dissertation relies heavily on research into the issue at hand. Having a solid knowledge of your topic and the ability to back your statements with proof from credible sources is crucial. The most efficient approach is finding and expanding upon prior studies that addressed similar questions.
Interviews with subject matter experts can yield information that otherwise would not be known. Pay attention to what experts and the media say about the topic as part of your investigation. This will ensure you have heard arguments for and against the subject.
And finally, make sure you take detailed notes while conducting your academic research so that you can refer back to them when needed during the writing process. Once you've done enough collecting and analyzing information related to your chosen topic, then you'll be ready to begin crafting your dissertation narrative and supporting arguments.
Writing down ideas early on can help keep your focus while forming connections between different pieces of evidence you discovered throughout the research phase. With these steps completed, it's time to create a comprehensive document outlining your findings and conclusions!
#3 Writing the Dissertation
After settling on a topic and amassing relevant background materials, you may go on to the dissertation's actual writing. Making an outline that divides the paper into manageable chunks is a great place to start. Before beginning to write phrases and paragraphs, this helps logically arrange ideas and thoughts. An outline of what will be included in the paper's main body should be included in the introduction. The rationale for your dissertation's focus is also elaborated upon here.
Once all relevant information has been collected from various sources, it's time to write each point concisely and use proper grammar, sentence structure, etc. Ensure every paragraph follows logically from one another and builds on ideas presented earlier; ensure there are no gaps within the flow of thought.
Verify that proper citations have been included wherever possible and that the ideas of other writers have been fairly portrayed when quoting from their work.
However, before submitting any draft, it's essential to evaluate it thoroughly, ensuring that any spelling, typographical, or grammatical issues have been corrected and that the body of the paper flows logically from the introduction. Doing so will help create polished work that can then be submitted confidently for evaluation. Now onto making sure everything looks perfect – editing and proofreading!
#4 Editing And Proofreading
When you're done writing, it's time to edit. Editing may seem like a laborious task, yet without editors, no written work would ever be published. Editing and proofreading are essential processes that should not be overlooked while putting together your dissertation.
Here are three tips on successfully editing and proofreading:
Take breaks between edits – You can't expect to read through your entire dissertation without taking a break in between! Restful pauses will help you keep your focus so you don't miss any errors while reading over your work repeatedly.
Read aloud – Reading aloud helps catch mistakes that might otherwise slip by when just using our eyes to scan a page full of text. Not only does this allow us to spot typos more quickly, but it also helps ensure we understand what our words mean before submitting them for review.
Get someone else's opinion – Having another set of eyes look at your work is invaluable; they might see something you missed or provide helpful feedback about organization, flow, tone, etc., which could lead to further improvements in your final product later down the line!
If you follow these guidelines, editing and proofreading won't be a chore; you could like it! If one pays close attention at each stage and revises as needed, the final product of one's dissertation can be much improved before it is submitted. Remember to consider using a dissertation writing service if you have trouble with solo writing.