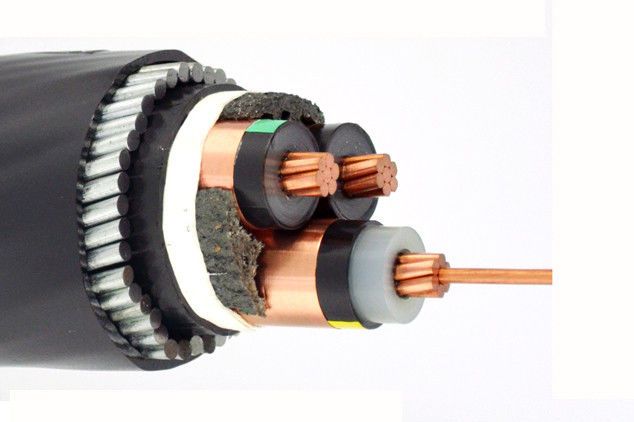 The Advancements in XLPE cables
What is XLPE?
XLPE insulated cable is a cross-linked polyethylene that is insulated with a high-quality aluminum conductor armored cable. XLPE insulated cable material insulation and structure make it the best choice insulated cable in comparison with other insulated cables. ZW CABLES manufactures are by far the best XLPE insulated cable makers around the world.
Benefits of XLPE insulated cables:
XLPE insulated cable creation makes it work on both high level and low-level temperature with high efficiency. XLPE insulated structure and high overloading capacity make it immensely resistant to corrosion, chemicals, high voltage surges, vibrations, and hazardous materials. Its insulation and thermal properties allow XLPE insulated cable to carry high-capacity currents in comparison to conventional cables. Its lighter weight and higher efficiency than other conventional cables XLPE insulated cables are now using through long routes in high transmission lines to avoid current losses.
XLPE insulated cable usage applications:
The amazing features of XLPE insulated cable like flexibility, wide range of temperature, tolerance cost make it the best option in plumbing.
The trend of XLPE insulated cable in the mining industry is increasing because of the cheaper cost, easy handling, installation, and ability to handle variant pressures and temperatures.
XLPE insulated cable is the best option for saving energy transmission through electrical cables, so now XLPE cables are widely used in long routes high transmission lines.
XLPE insulated cable is also very popular in the chemical industry due to its resistivity to chemicals, corrosion, and different temperatures. Moreover, it increases the life span of chemical storage tanks, eventually reducing repairs and maintenance costs.
Comparison to PVC insulated cable:
The first major difference between PVC cable and XLPE cable is threshold temperature. PVC insulated cable is designed at 70'C while XLPE insulated cable is designed at 90'C.
In short circuit conditions, the temperature soaking of XLPE insulated cable increases to 250'C while PVC insulated cable range is up to 160'C.
XLPE insulated cable has a high current carrying capacity and longer life span than PVC insulated cable.
Armoured Cable Size and resistivity to corrosion, moisture, and chemicals are much larger than PVC insulated cables.
PVC insulated cable is more applicable in low tension applications because it cannot hold high pressures. XLPE insulated cables can be used in both low- and high-tension applications as they can easily hold variant pressures and temperatures.
PVC insulated cable contains chloride, which is not suitable to the environment, while XLPE insulated cable is more environmentally friendly.
In comparison to cost, XLPE insulated cable price is higher than PVC insulated cable, but the advantages of XLPE insulated cable cover its higher pricing. XLPE insulated cable has a high-cost performance.
Takeaways:
XLPE insulated cable is getting popular daily, so it is necessary to guide and educate about it. There are many good manufacturers around the globe, but ZW cable manufacturers and developers are very famous in Asia and making high-quality cables, especially XLPE insulated cable, since 1993. So, we should suggest you contact ZW cable manufacturers for further information.