MCB vs RCD: What's the Difference?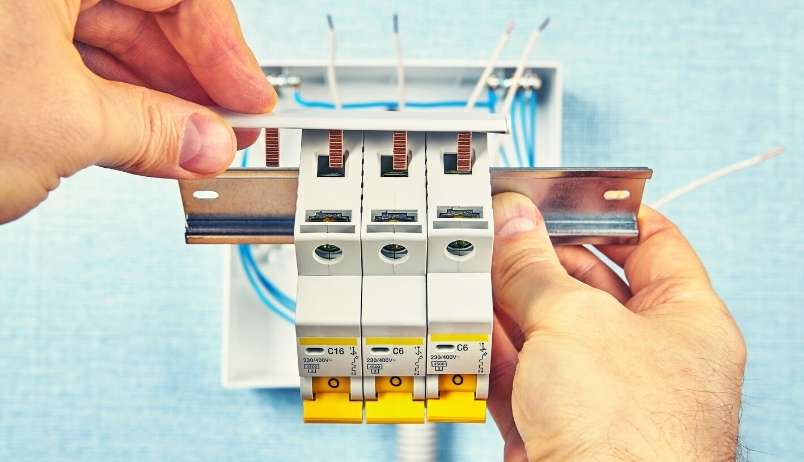 In this article, I will explain the difference between MCB and RCD. MCB stands for miniature circuit breaker and RCD is the abbreviation of the residual current device.
Sometimes people get often confused between these devices and how they work. Here I will explain them with simple diagrams.
Miniature Circuit Breaker (MCB)
Definition: A miniature circuit breaker (MCB) is a device designed to isolate a circuit during an overcurrent event without the use of a fusible element.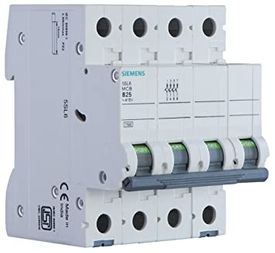 Overcurrent occurs in a circuit due to two reasons,
Overload
Read: Working of MCB
An MCB is a resettable protective device that protects against these two types of overcurrent situations.
Residual Current Device (RCD)
Definition: A residual current device (RCD) is a device designed to provide protection against voltage leakage to the ground.
It is a life-saving device which is designed to prevent you from getting a fatal electric shock if you touch something live, such as a bare wire.
The RCD works by detecting an imbalance in the circuit and automatically cutting off all power before injury or electrocution can occur.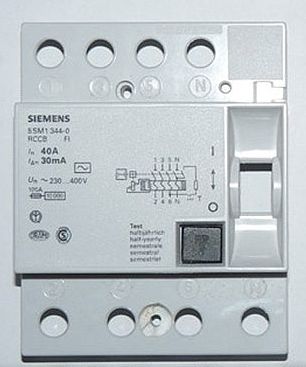 RCD's are sensitive to a 30-300mA. RCD's are mechanical devices that contain a CT and a
solenoid.
There are different types of residual current devices working on the same principle. Some of them are,
RCCB
ELCB
RCBO
Read: Working of RCD
The main difference between MCB and RCD is that RCD's are designed to protect equipment, not wires against overload and short circuit situations.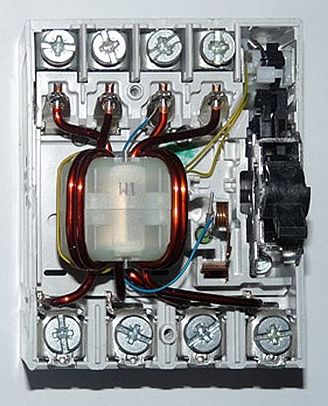 This is the reason why an RCD should always be used in conjunction with an MCB. An RCD along with MCB provides full protection from overload and leakage to the ground. It is now possible to get an MCB and RCD in a single unit called an RCBO (Residual Current Breaker with Over-Current).
Ground Fault Interrupter (GFI)
Definition: A device intended for the protection of personnel that functions to de-energize a circuit or portion thereof within an established period of time when a current to ground exceeds the values established for a Class A device.
A ground fault circuit interrupter (GFCI) is a device designed to measure the current between the hot wire and neutral wire. Like the RCD, the GFI will open the closed contacts in order to protect against damage. A GFI is sensitive to 5mA and higher and is designed to protect people, not equipment.
A GFI is an electric device that contains a printed circuit board (PCB). GFI's have a "pigtail" wire at the end that carries a signal to the PCB that tells the contacts to open when a current imbalance is detected between the two conductors.
RCD or MCB: Which is Important?
This is a tricky question to answer since both of them are protective device. But I will try to answer it in this way.
Circuit breakers are important, as they protect the installation against a fire hazard i.e. your house will not burn as long as your circuit breakers are working properly.
But I will say RCDs are even more important than circuit breakers. Why?
Because the RCD is the device that protects us from being shocked. If there is an electric leakage, the RCD will cut the electric power, thus preventing us from being shocked when touching any metallic part of our house (washing machine, microwave, electric heater…).
Also, RCDs can be tested for their functionality by pushing a button and seeing if it trips or what. There is no sure-shot effective way of testing an MCB.
Final Word
In short, RCD protects your life while MCB protect your devices.