The 6 Flow Meter Types that Your Business Needs to Know About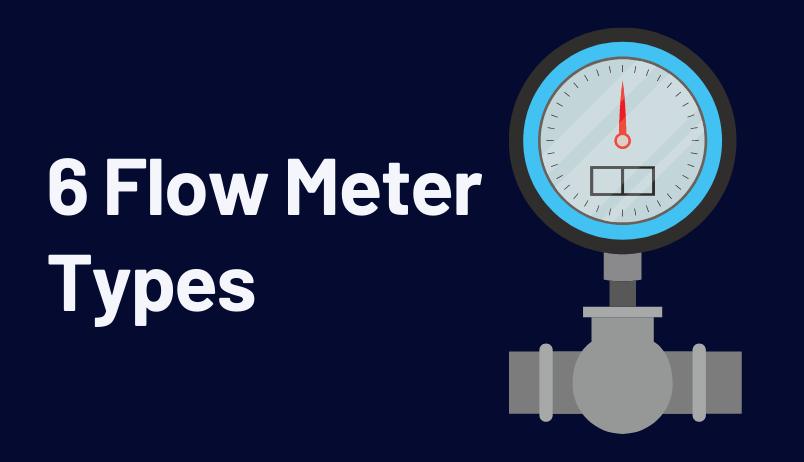 A flow meter measures the flow of liquids or gases – simple, right? 
Actually, no.
But it's the incredible diversity of this exciting and rapidly evolving technological field that makes the much more complex answer that much more exciting. 
For a clean liquid, you may just need a simple and inexpensive mechanical water flow meter.  If the water's dirty, a magnetic or coriolis flow meter could be the better choice, while if the liquid or gas is corrosive, your application may best be served by an ultrasonic or another flow meter type.
So with so many fundamental flow meter types on the market, and countless specific applications for businesses and operations of just about every kind, the only reasonable way to introduce the topic of flow meters is to summarise the most fundamental device categories. How do they work? What are they best used for? And which type will you need to support your organisation's needs and goals?
We think every type of flow meter can be put into one of the following 6 basic categories:
1. Turbine flow meters
The most rudimentary type is the turbine flow meter, which is simple to operate and maintain. Typically in the form of a water flow meter, but also suitable for other clean or self-lubricating fluids, the turbine type measures volumetric flow according to a simple working principle. Basically, fluid flows naturally into the turbine chamber and moves the turbine blades – and the measurement is purely proportional.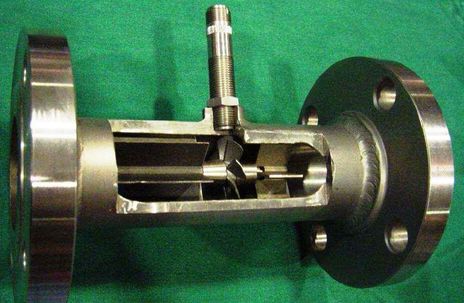 Turbine meters are typically found in applications that need to monitor liquid transfer, for example for blending, storage or even in crude oil production.
2. Vortex flow meters
For particularly low-viscosity liquids and gases, though, the vortex-type flow meter is a better choice – especially the latest versions which are designed to measure either gas or liquid standard volume, as well as mass flow and heat values.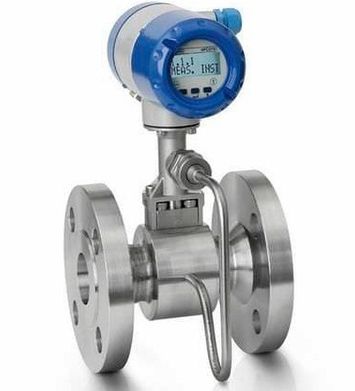 The notable difference to the turbine type is that there are no moving parts, making them even easier to maintain and repair. They work according to the Von Karman Effect, which in a nutshell does its flow calculations by creating swirling vortices.
Vortex meters are prominently deployed in oil, gas and saturated steam applications, as well as food and beverage production.
3. Coriolis flow meters
If extreme accuracy and repeatability is a primary consideration, a coriolis flow meter can be ideal. This meter type relies on motion mechanics to work, with fluid accelerating and decelerating due to the vibrating tube design.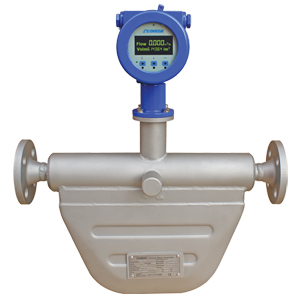 Because extremely fast and extremely flow rates can be measured with high accuracy, they're seen for critical operations like the life sciences, wastewater, and other challenging liquid or gas applications.
4. Differential pressure flow meters
The oldest flow meter type, which is still in use today a full century after the original design, is differential pressure – so it's not difficult to imagine just how widely deployed and popular it remains.
They work by monitoring the loss of pressure due to a constriction in a pipe, according to Bernoulli's Principle: that the loss of pressure is proportional to the square of the flow rate.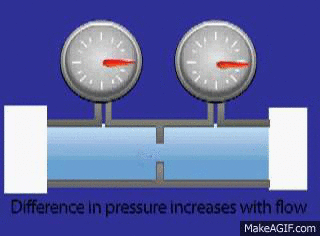 Although the pipe constriction is a concern for some applications, these meters are used across the heating and cooling industries, as well as in energy, water, paper, metals, mining and more.
5. Magnetic flow meters
Another hugely popular and versatile meter type is based on magnetic principles, with transmitters and sensors working together to measure how much voltage is generated by the flow.
It's a perfect meter type for just about any conductive liquid, even those that are corrosive or abrasive because it operates accurately in so many conditions. The operators also don't have to worry about the presence of pipe protrusions or obstructions as is a consideration with other meter types.
6. Ultrasonic flow meters
As the name implies, ultrasonic meters are based on sound waves and they're highly popular for their incredible accuracy, diagnostic capabilities and reliability due to the absence of moving parts or pressure loss.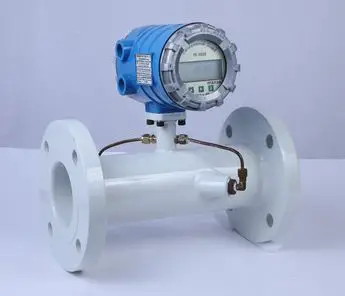 They work by calculating flow based on information fed back to the device by ultrasonic pulses, making them suitable for either natural gas or an oil pipeline.
So how do you go about choosing the right meter category for your particular application? It depends largely on what is being measured including the fluid/gas properties, the operating conditions, the desired measurement range, the accuracy requirements, and other factors specific to your operations or goals.